Armando Montelongo
Accurate Review of his Seminars, Bus Tours - Scam or Not?

not affiliated with Armando Montelongo, Armando Montelongo Seminars, or Armando Montelongo Companies
See Ratings Chart For All Major Gurus Here



Become A Success -
Not A Statistic




Only one real estate course, The Simple Man's Guide to Real Estate® is rated over
4 stars and offered by a Christian non-profit which allows unlimited, lifetime mentoring to be provided at no cost by actual investors who volunteer their service to help you succeed. Because the profit motive is removed, the ONLY cost for the entire course is the actual cost to produce and get it to you at a tiny fraction of what other "gurus" charge. And it has an "A" rating with the BBB.

It is the only course that includes:

ALL the strategies of ALL the "gurus" - plus all the latest strategies for EVERY type of market, and ANY economic conditions.

Double-Money-Back Guarantee

Free contract software, produces completed agreements easily

market value calculator to help you determine fair market value of any property

Free one-on-one phone consultation with Bill Vaughn, personally

Novice or pro, "The Simple Man's Guide to Real Estate Investing" is the only real estate course you will ever need. Isn't the future of your family worth it?

Check it out - it costs nothing to look.
Updated
Reviewer's Full Disclosure Notice

[Sources for reviews include the Better Business Bureau, Attorneys General, FTC, customer input, scam reviews, and our personal review. Armando Montelongo is invited to provide any contradictory information for which they have clear & compelling evidence]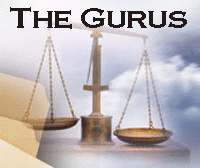 This review of Armando Montelongo seminars is a difficult one to write. We had such high hopes for Armando Montelongo, whereas he was the (former) "star" of the A&E television show, "Flip This House". We enjoyed the show (and still do). But do not let that lull you into a belief that his real estate course will make you money, or that the cost will not drain your bank account (see below). Of the 22 methods of real estate investing, Armando Montelongo only seems to teach one - fixing & flipping foreclosures, which has very limited applications. That's like a carpenter trying to build a house with nothing more than a hammer. But if this is the only strategy you are interested in, Armando Montelongo is good at it. But his price for teaching you is incredibly high.
BETTER BUSINESS BUREAU RATING: Armando Montelongo Seminars LLC had an "F" rating with the Better Business Bureau, but they have managed to boost that to a B+ recently.

The BBB has posted an online SCAM ALERT in connection with Armando Montelongo seminars and similar seminars.
COACHING: Add-ons such as coaching and "bus tours" run anywhere from $1500-$40,000+. Like most other "gurus", Armando's coaches do not appear to be actual, practicing investors. If coaching is important to you - and success usually depends upon it - only Bill Vaughn's course, "The Simple Man's Guide to Real Estate" provides unlimited coaching by professional investors for free to assure your success.
The majority of the BBB complaints against Armando Montelongo Seminars stem from the poor quality of coaching, and the large sums Montelongo's "students" lose to him because they do not believe his program performs as advertised.
SUCCESS RATE: No statistics are available, as Armando Montelongo does not appear to track successes. When a reporter for Forbes asked Mr. Montelongo to provide successful seminar alumni, Montelongo came up with only two - and neither one has made a million dollars.
Forbes goes on to say, "The one certain multimillionaire to emerge from Armando Montelongo seminars? Montelongo himself."
OVERALL COST: Although initially the cost appears to only be a "free" Live Event seminar, that free seminar morphs into a $1500 3-day seminar, which is used to push his $40,000 "bus tour". The overall cost for Montelongo's entire offer can well exceed $40,000. If you choose to attend one of his "free" seminars, understand that you will be subjected to high pressure sales to sign up for the "next step", usually a 3-day seminar, at a high cost. As stated by Forbes, real estate seminars are not for teaching, they are for selling.
COMMENTS: Many people who have attended Armando Montelongo seminars report that he often does not even show up at them (which has also been reported to the BBB), instead leaving others do the "heavy lifting". And it seems his focus is on foreclosure homes, which limits investing opportunities severely. As to all the complaints, when the number of unsatisfied customers is substantial as is the case with Armando Montelongo Seminars, then you know there is likely to be a real problem at the core.
All in all, we are sorry to say Armando Montelongo seminars do not meet even our minimum standards. But if you want to place your trust - and money - with a TV "reality show" personality, at least you now have your eyes open. Is Armando Montelongo a scam? You decide. But before you whip out your credit card, make sure you read all the small print.
A BETTER, SOUND ALTERNATIVE:
Before risking hundreds, thousands or tens of thousands of dollars on Armando Montelongo seminars or any other course, do yourself a favor and check out the only real estate investing course that rates more than 4 stars - Bill Vaughn's "Simple Man's Guide to Real Estate". At under $100 complete (which includes unlimited coaching), the money you save can be invested in yourself! It is the only investor training course that operates on a non-profit basis so it is affordable to all and provides free lifetime mentoring by actual investors. And their new V.I.P. Club guarantees you will close on at least (4) properties your very first year.
They also have an
"A+" rating at the Better Business Bureau
and the highest documented success rate of any real estate course.
Questions? Email us...
Find us on Google+
---
A few words about real estate investing in general. Real estate is a great way to make money, but before you invest in ANY Real Estate program by Armando Montelongo, or even ours, consider these points...

We're not going to tell you that you will be a millionaire in 6 months. After all, we don't know you, or how determined you are. And there are many factors not within our control. Nevertheless, you should understand some very important points:
1) Forget the hype of infomercial promises like those made by Armando Montelongo - real estate investing is NOT a "get-rich-quick" scheme, and there are no "cookie-cutterr" strategies, but it WILL make you rich, and can put a lot of cash in your pocket in a short time, if you have the right guidance. But REAL wealth takes a little time and effort on your part. If you have difficulty getting off the sofa, save your money.
2) If the program you are considering does not provide personal mentoring by actual practicing investors (the Armando Montelongo scam does not) and at a reasonable cost (or free, as offered by The Simple Man's Guide to Real Estate), it is unlikely you will ever get your investing career off the ground unless you already have some experience. There are just too many variables in this business, which makes it impossible for any program to be a "stand-alone" career guide. Without a mentor to help you get started, these variables will stand as a barrier between you and success. Armando Montelongo and most other gurus charge from $2,000 - $45,000 for coaching, and THEIR coaches are not investors. Again, with "The Simple Man's Guide to Real Estate" the mentoring is always free, easy to use and our mentors are practicing investors, not telephone operators or "couch investors". Your mentor will be there every step of the way, holding your hand, so to speak.
3) Real Estate investing is not for everyone. Success in this field, as with any other, requires effort, and it can frustrate you, and take a toll emotionally. But the rewards are wealth, the freedom that wealth brings and a 4 hour work-week, for starters...in short, there are three things you need to succeed in real estate:
The right knowledge
An experienced mentor/coach
Your effort
If you can provide the last one, "The Simple Man's Guide to Real Estate" can provide the rest and your success is assured.
NOTE: Most infomercial gurus do not provide in-house mentoring by qualified investors. Rather, most of them subcontract the mentoring to disreputable companies such as Mentoring of America etc. Before buying into any mentor or coaching program, you would be wise to ask the company EXACTLY who provides the mentoring. Ask if the mentors are actual, practicing investors and if the mentoring is provided in-house, or if it is provided by a third party.
Most programs are not complete or self-explanatory, with the logic being that the customer would then need to buy into their expensive mentoring, which is what they are really selling. But if the coaching is free, as it is with "The Simple Man's Guide to Real Estate", you can rest assured that the program, itself, is complete, finely detailed, and easy to understand. Again the logic is simple - the more complete the program, the less need you will have of a coach. And when coaches are free, it is important to keep the "need" to a minimum, so we provide the most detailed course possible.
Regardless of which course you may purchase, we wish you the best. And if you have questions, feel free to ask. We are here to help.
---
We would like to mention a few points here concerning Armando Montelongo and his business tactics. The mark of a scam is whether or not deception is used. People often go to "review" or "scam" websites to find out the truth about certain people, products or services. And there are countless sites that host many complaints by Montelongo students who feel they have been scammed. Even the Better Business Bureau has posted a scam warning on his seminars. To try and counteract that, it appears Armando Montelongo, or his people, may have published several bogus websites and blogs designed to appear as though they are objective third party reviews, all of them saying great and wonderful things about him, and that there is no merit to others who file complaints. What gives these sites away are their URL's, which are nearly identical (like "flipthisarmandomontelongoseminar" and "flipthisarmandomontelongobustour", and the fact that they get to use images copyrighted by Montelongo. That is deception
As to the Better Business Bureau, Armando Montelongo Seminars has an "F" rating at the BBB. To counteract that, another "company" named "Armando Montelongo Jr." now appears on the BBB website. He seems to understand that most people, when searching for him at the BBB, will use his NAME, not the business name. And since this new "company" (Armando Montelongo Jr.) has no customers, it therefore can have no complaints, resulting in an A+ rating. That is deception
So, the question once more is whether or not Armando Montelongo is a scammer. You can decide that for yourself, but the way we figure it, any person who resorts to deception at the drop of a hat has a lot to hide. And anyone who feels as threatened by the numerous bad reviews and compaints as he does, well, all we can say is if he wants to put an end to the bad PR, perhaps he should offer a product/service that is better, and more fairly priced. Instead of trying to do damage control, he migfht want to try QUALITY CONTROL
Just our opinion...
All brand or product names mentioned in this Web site are trademarks or registered trademarks of their respective owners. This website is not associated in any way with Armando Montelongo, John Beck, Russ Dalbey, Carleton Sheets, Russ Whitney, John Alexander, Donald Trump, Robert Allen, Wade Cook, Lou Vukas, Ron Legrand, Robert Kyosaki, Larry Goins or Dave Lindahl, or any company or business associated with them. Site presented by IntelliBiz.
Home