Russ Dalbey Review
Accurate 6-Point Review - Scam or Not?

not affiliated with Russ Dalbey, Winning In The Cash Flow Business or "Cash Flow Notes"
See Ratings Chart For All Major Gurus Here



Become A Success -
Not A Statistic




Only one real estate course, The Simple Man's Guide to Real Estate® is rated over
4 stars and offered by a Christian non-profit which allows unlimited, lifetime mentoring to be provided at no cost by actual investors who volunteer their service to help you succeed. Because the profit motive is removed, the ONLY cost for the entire course is the actual cost to produce and get it to you at a tiny fraction of what other "gurus" charge. And it has an "A" rating with the BBB.

It is the only course that includes:

ALL the strategies of ALL the "gurus" - plus all the latest strategies for EVERY type of market, and ANY economic conditions.

Double-Money-Back Guarantee

Free contract software, produces completed agreements easily

market value calculator to help you determine fair market value of any property

Free one-on-one phone consultation with Bill Vaughn, personally

Novice or pro, "The Simple Man's Guide to Real Estate Investing" is the only real estate course you will ever need. Isn't the future of your family worth it?

Check it out - it costs nothing to look.
Updated
Russ Dalbey & Winning In The Cash Flow Business
Reviewer's Full Disclosure Notice

[Sources for reviews include the Better Business Bureau, Attorneys General, FTC, customer input, and our personal review. Russ Dalbey is invited to contest any invalid info with clear and compelling evidence]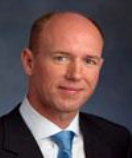 ---
[
LATEST UPDATE ON RUSS DALBEY -
Because of the Russ Dalbey lawsuit filed by the Federal Trade Commission and the Colorado Attorney General (see below) the Dalbey Education Group Has Filed Bankruptcy. According to an article published November 16, 2011, by CBS Denver News, the company owned by Russ Dalbey, promoter of Winning in the Cash Flow Business, has filed for Chapter 7 Bankruptcy.
Russ Dalbey lawsuit also by the Federal Trade Commission and the State of Colorado for defrauding consumers.
NOTE: Do not judge all real estate courses/gurus by the few who are not operating legitimately. There are good courses available. This site was designed to help you separate the good from the bad.]
A BETTER, SOUND ALTERNATIVE:
There are many real estate & note investing programs, but only one that has it all - including free mentoring - and because it is offered by a non-profit the only cost is under $49. No hidden costs, monthly fees or expensive add-ons.
Before risking hundreds, thousands or tens of thousands of dollars on any other course, do yourself a favor and check out the most effective real estate investing course available, offered by IntelliBiz - "The Simple Man's Guide to Real Estate"® course by reknowned investor Bill Vaughn (Bill developed the "Reverse Mortgage" now used by HUD and developed note strategies that do not require a federal or state license). Offered by a non-profit, it is affordable to all, and includes free coaching by investors who volunteer their services to assure your success. Real investors, not scripted telephone operators. And it has the highest documented success rate of any real estate course.
If you are truly interested in really learning how to make money in real estate and receive the benefit of free, unlimited coaching, all at a price anyone can afford, "The Simple Man's Guide to Real Estate"® is worth considering.
Questions? Email us...
Find us on Google+
Scott says:
July 13th, 2011
I was scamed by Russ Dalbey as well!! I wish I had read these reviews before I was sucked in. Everytime I called in for "coaching" help, I was always told that I needed more "training," which cost me thousands of dollars. I was told at one time that Russ and a guy named William Regal were "discussing" my business and wondering why I was not making money yet. I told them why and they said that a guy, who is never in the office but just happened to be there, would like to help me out. When I told him I could not spend any more money, he blew me off. These guys are crooks!!! DO NOT GET INVOLVED WITH THESE GUYS!! These guys need to be put out of business right away!!
A Willis says:
July 1st, 2011
I used to work there for a short while, I got the job from a temp agency. This company is a total scam. For those of you who have lost money, Have your credit card company dispute the charges. The Dalbey Educational Institute will dispute the charge back but keep at it--you will get money back. Good Luck.
Jim & Pauline Clevinger says:
June 22nd, 2011
If you're reading these reviews, then you have questions and doubts about this. I only wish that I had known about this website earlier. My husband and I were "suckered" into this scam by some fast-talking people at the Russ Dalbey firm. Our advice is: DON'T DO THIS!!!! Don't believe anything they tell you--nothing. We attended the 3-day boot camp just recently--June 13 - 15. On the second day of the "class"????? we simply asked to speak to someone about the way things were going and before we knew it a shuttle was waiting out front for us, we were informed that we would be checked out of the hotel immediately and they would be so "kind" as to change our flight reservations and get us out of there immediately (so we couldn't converse with the other students). We were extremely unhappy with our experience and would advise anyone thinking about doing this -- DON'T!!!!! The only people making money on this are Russ Dalbey and his group. Have a blessed day and be thankful you found out what a scam this is before it was too late!!!
Ray says:
June 20th, 2011
These guys are real scam artists. My dad who is 85 ordered the $39 introduction material from Russ Dalbey. After that these people started hounding him everyday and one of them named Josh called him and asked him if he understood all the material but while he was talking to him he asked him if he thought a education program would be of help and of course my dad said yes. He never authorized any kind of payment but on his next credit card statement he had been charged $10,000. My dad is hard of hearing and of course at 85 he does not understand or know how to use a computer so he had no idea of what they were doing. I had him notify the credit card company to dispute the charge but I am wondering if I should notify DFACS to report them for senior citizen abuse since he is clearly not able to understand all of this.
temp dis says:
June 14th, 2011
I was home on disability and heard about the Russ Dalbey program, ordered the materials for $40 then the calls started coming. Week after week after week trying to get me to get involved with some group that they try to make you believe that you were selected out of hundreds of people to get into the training group. Then I told the lady on the phone that I wasn't purchasing anything so if she was trying to sell me something then we could end the call and she says oh no this is a once in a lifetime offer just for you at whatever you can give us.
So then she transfers me to another guy who was so rude it didn't even make any sense because he was mad that I told him, I told the lady before transferring me to him that I wasn't purchasing anything from them and he got hysterical telling me I wasted their time on the phone then said oh well you don't have to pay today, we will just deduct it from your first closing and I said how will you deduct if from my first closing and he said oh well we have your credit card on file from when you ordered the materials and we can just go ahead right now and put a hold on your card for the amount and when you close on your first closing you will get your money back.
I said NO, you will not use my card for anything, I am not giving you authorization to take anything from my card and I'm not purchasing anything else from you all. Now every week another Russ Dalbey person is calling trying to get me into the same thing and I tell them look just like I told the last person to call me I'M NOT PURCHASING ANYTHING FROM YOU ALL AT ALL! I found it odd that they all of sudden calling for you to purchase more products and not just for $40. So I left it alone.
nina says:
June 9th, 2011 at 5:25 pm
Hello I was a victim of Russ Dalbey. They only want to scam you from your hard earn money and they don't care. Is there any one that could make him stop? His staff cheated me out of 400.00 because I was going to get a coach that would help me find notes and he was going to also help step by step. He only helped themselves to my money. I found out that he is being investigated by attorney general of Colorado. If you want for this to be stopped then let's join together so we could get this man stopped. So if you were scammed e-mail the attorney general for Colorado, don't be afraid be heard if you were scammed don't let him get away with it. Please send this man an e-mail to stop Russ Dalbey.
We need for our voices to be heard. You can go in to the FTC and you can read for yourself the case they have against him. Please people let's stop this scammers to become rich from our hard earn money. Look the website is www.ftc.gov after you open this page you go to actions then you go to cases by name then just write Russ dalbey and you can read about. Let's write get this man off TV no more scamming …. Take care Letty
Mario Riccardi says:
April 28th, 2011
My Son In Law purchased the Russ Dalbey product in the hopes of making some money for his wife and new baby son. The product came in and his asked me to look it over. The first thing that stands out is the fact that YOU MUST have a broker dealer lic in order to sell notes, mortgages etc. It is illegal in all 50 states to sell notes without a broker dealer lic. Sad part is even if you were to get a lic it would still be impossible to be successful. The materials given are very vague and incomplete at best, and it does not explain anything. The "Support Line" is useless, and than the sales calls start. These crooks start calling you five times a day trying to sell you a dream. A dream that costs up to $10,000.00. They push and bully you into buying their sales program. Bottom line is this is a SCAM! My son in law was one of the lucky ones, only having lost $50.00. Which by the way he never got back. Russ Dalbey is a con artist who someday will be caught as a fraud in put in prison where he belongs. Don't waste you hard earned money on this crap.
Robin Johnson says:
March 30th, 2011
A friend and I went to the Russ Dalbey seminar and I will tell you....they put on quite a show! For $3,000 we got everything (almost). It was another $10,000 for the website they build for you and my friend went for it. It was supposedly turn-key...Turn-key without the website...the website would maximize profits. They also supposedly gave you books full of "priceless" contacts that would work to get you funded... LIES and more LIES. The so-called experts were rude and condescending. NONE of them wanted to help and in fact they treated you like you were bothering them. I have over 30 years of sales experience, so if I cannot make this work no one can unless, of course, you are a con-artist too! This is a pretty slick one but KEEP your money! Why do you think they no longer have seminars in the US?? If they do, they are staying away from the places they previously had them... people would probably try to have them arrested. CON-artists every one of them and yes, there is a special place in hell for folks like this.
Connie Williams says:
March 29th, 2011
Signed up for the Russ Dalbey information packet, was hassled nearly every day with high pressure sales to do additional training for high fees. I live in the city in which the classes are held but yet they still are "required" to charge me for hotel stays.
I cancelled within the 60 day time frame, and they are fighting me! I sent several emails, and several phone calles, yet they still deny I cancelled in time even though evidence is there. Turned this issue over to my credit card company and nearly 9 months later, I am still dealing with this. I cancelled services because: 1. Lack of material substance 2. Poor website 3. Horrible IP address 4. Constant stream of sales calls 5. Constant stream of emails which I have unsubscribed to yet still receive on nearly a daily basis. 6. Misrepresentation of the company as a Cash Flow company & not the education institute they actually are. This company is horrific and I want nothing to do with them. They have wasted enough of my time and my money. Watch out! Don't do it!
---
All brand or product names mentioned in this Web site are trademarks or registered trademarks of their respective owners. This website is not associated in any way with John Beck, Russ Dalbey, Carleton Sheets, Russ Whitney, John Alexander, Donald Trump, Robert Allen, Wade Cook, Lou Vukas, Ron Legrand, Robert Kyosaki or Dave Lindahl, or any company or business associated with them. Site presented by IntelliBiz.