Russ Whitney Review
Wealth Intelligence Academy
Accurate 6-Point Review - Scam or Not?

not affiliated with Russ Whitney, Whitney Group or Wealth Intelligence Academy
See Ratings Chart For All Major Gurus Here



Become A Success -
Not A Statistic




Only one real estate course, The Simple Man's Guide to Real Estate® is rated over
4 stars and offered by a Christian non-profit which allows mentoring to be provided at no cost by actual investors who volunteer their service to help you succeed. Because the profit motive is removed, the ONLY cost for the entire course is the actual cost to produce and get it to you at a tiny fraction of what other "gurus" charge, and it includes FREE mentoring for as long and as often as you need it. No monthly fees; no hidden costs; nothing else to buy And it has had an "A+" rating with the BBB for over 20 years.

It is the only course that includes:

ALL the strategies of ALL the "gurus" - plus all the latest strategies for 2013 and EVERY type of market, and ANY economic conditions.

Free contract software on request - no purchase necessary

market value calculator to help you determine fair market value of any property

a $100,000/year minimum income guarantee or double your money back

NO monthly fees or hidden costs

Novice or pro, "The Simple Man's Guide to Real Estate Investing" is the only real estate course you will ever need. Isn't the future of your family worth it?

Check it out - it costs nothing to look.
Updated
Reviewer's Full Disclosure Notice

[Sources for reviews include the Better Business Bureau, Attorneys General, FTC, customer input, and our personal review. Russ Whitney is invited to contest and correct any information by providing clear and compelling evidence]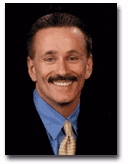 COMPLETENESS: Russ Whitney Wealth Intelligence Academy
"Boot Camps" (there are several, at $199 each plus expenses) and the materials included do appear to cover several methods, but seem to be purposely kept vague to insure the customer will require the expensive mentoring.
COACH COST: Up to $15,000
COACH QUALITY: There is no evidence that Russ Whitney's "coaches" are experienced, actual investors. Many of the complaints against the Russ Whitney, Wealth Intelligence Academy and the Whitney Group concerns coaches who are less than professional and knowlegeable. Only two of the courses reviewed on this site use real, practicing investors as coaches - Ron Legrand and Bill Vaughn's course. If coaching is important to you, those are the only two worth considering. And only Vaughn's course, "The Simple Man's Guide to Real Estate" provides the coaching for free, as it is offered by a non-profit.
SUCCESS RATE: Cannot determine the success rate of Russ Whitney Wealth Intelligence Academy students, as they do not monitor or poll customers for this. However, from the various sources of information, all indications show a very low success rate.
BETTER BUSINESS BUREAU RATING: Russ Whitney has a rating at the BBB that is among the worst in the history of the BBB. His BBB record is so poor, the BBB no longer handles any more complaints about him - they have washed their hands of him, so to speak. Now he is listed as Whitney Education Group, which has a C+ rating, along with the warning that on July 2, 2012, a Consent Agreement and Final Order was entered finalizing the Florida Attorney General's action against the company, alleging violations of Florida's Unfair and Deceptive Trade Practices Act (Case Number 2012-CA-8543-O
OVERALL COST: $199.00 per boot camp (of which several are required). Mentoring (Wealth Intelligence Academy?) is an additional cost, running up to $15,000
COMMENTS: Based upon all sources, it is our opinion the Russ Whitney program is one of the three worst real estate courses to ever be offered. Mr. Whitney had attempted to "strong-arm" us into removing this page, but the truth is always the best defense, so this page remains. We are willing to change it, and give a better review as soon as there is some indication that Whitney is offering a better, more worthy program.
A BETTER, SOUND ALTERNATIVE:
Before risking hundreds, thousands or tens of thousands of dollars on Whitney's or any other course, do yourself a favor and check out the most effective real estate investing course available, offered by IntelliBiz - "The Simple Man's Guide to Real Estate"® course by reknowned investor Bill Vaughn (Bill developed the "Reverse Mortgage" now used by HUD and helped develop many of today's flipping strategies). Offered by a non-profit, it is affordable to all, and includes free coaching by investors who volunteer their services to assure your success. Real investors, not scripted telephone operators.
You get the entire course - the Guide, the contract software, (20) real estate related Bonus Books, audio CD set, Market Value Calculator and free 24/7 mentoring all for a fraction of the cost of any other course, including FREE mentoring - nothing else to buy, no hidden costs, no monthly fees. And you can even download it immediately so you can start even before your hard copy arrives in the mail.
"The Simple Man's Guide to Real Estate" has the highest documented success rate of any real estate course so you will not need to buy any other courses or go to any expensive seminars or boot camps - you will be able to make money in real estate without any of those others.
If you are truly interested in really learning how to make money in real estate and receive the benefit of free, unlimited coaching, all at a price anyone can afford, "The Simple Man's Guide to Real Estate"® is worth considering.
Questions? Email us...
Find us on Google+
All brand or product names mentioned in this Web site are trademarks or registered trademarks of their respective owners. This website is not associated in any way with John Beck, Russ Dalbey, Carleton Sheets, Russ Whitney, John Alexander, Donald Trump, Robert Allen, Wade Cook, Lou Vukas, Ron Legrand, Robert Kyosaki or Dave Lindahl, or any company or business associated with them. Site presented by IntelliBiz.